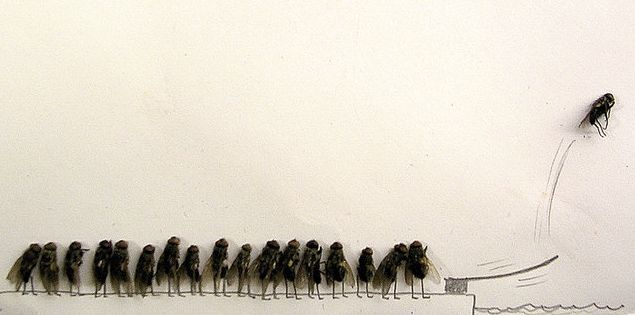 Yes, yes I've been getting your emails and comments asking where the new posts are. Truth be told I've been working on a lot of my own material. In the two weeks I've gone with no posts, I've gotten over TWO HUNDRED submissions, so I figured I should probably catch everyone up. Out of those tunes, I only picked a few to post and there are a stunning variety of styles. Hope you enjoy and find a use for them this weekend!
Speaking of this weekend, if any of you are in Chicago, I will be making my Bon V debut (1100 W Randolph St) tomorrow, Friday the 16th! Seriously – huge two-floor venue, Funktion One sound system, big projection screens…me likee. If you want to come, let me know and email dani@danideahl.com. It should be a good night and I always love playing new places
Lastly, before getting into the good stuff, have you picked up your copy of Pilotpriest's "Zipper" yet? Check it out on iTunes or Beatport to listen to the tune that artists like Donald Glaude and Designer Drugs are championing big time!
Sorry about the abbreviated post here – I hope to get back on regular posting schedule in the upcoming week and actually give you guys the individual reviews you all love! As I mentioned, it's been busy and part of that includes a lot of writing for URB. You can check out my recent reviews on albums by Filthy Dukes and Hervé and read my interview with Perry Farrell all on URB.com now.

Beyonce: Broken-Hearted Girl (Alan Braxe Remix Radio Edit)
Download

Beyonce: Broken-Hearted Girl (Alan Braxe Dub)
Download

Wale feat. Lady Gaga: Chillin' (Meterhead Remix)
Download

La La & The Boo Ya: Evidence
Download

Lady Gaga: Paparazzi (Chew Fu Ghettohouse Extended)
Download

Prince: Purple Rain (Steve Clisby & Chew Fu Cover)
Download

Heads We Dance: The Human Touch (Sidechains Remix)
Download

Heads We Dance: You Are Never Alone With Model 21 (Artwork Remix)
Download

Heads We Dance: You Are Never Alone With Model 21 (Justin Faust Club Remix)
Download

Roxy Cottontail, Larry Tee and Afrojack vs. Major Lazer: Let's Make Nasty vs. Pon De Floor (Vengeance & Bloody Disco Mash Up)
Download

Chewy Chocolate Cookies (My Girlfriend)
Download

Sidney Samson: Riverside (Will Bailey & Hot Mouth Simma Squad Remix)
Download

Beat Assassins vs. Ludacris: Stand Up
Download

Bertie Blackman: Thump (Duosseudo Remix)
Download